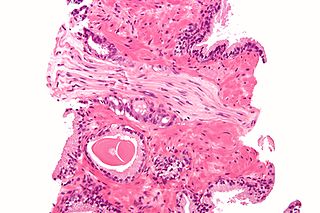 Vitamin D deficiency may cause increased muscle pain and sensitivity.
Vitamin D deficiency can lead to increased muscular pain and sensitivity.
A study published in the Journal of Neuroscience found that people lacking vitamin D exhibited increased sensitivity within specific deep muscle nerve fibers – resulting in mechanical deep muscle hypersensitivity and pain (Taque, 2011).
The study noted that nociceptors (pain-sensing nerves) expressed vitamin D receptors (VDR), which suggested that they were reactive to the level of available vitamin D – to be scientifically specific, 1,25-dihydroxyvitamin D – and that a lack of vitamin D could affect the pain-sensing nerves in a negative manner.
After 2-4 weeks of keeping rats on a vitamin D-deficient diet, the animals exhibited deep muscular hypersensitivity, but no cutanous hypersensitivity. Additionally, balance problems were seen in the vitamin D-deficient test subjects.
Result:
In the present study, rats receiving vitamin D-deficient diets for 2-4 weeks showed mechanical deep muscle hypersensitivity, but not cutaneous hypersensitivity. Muscle hypersensitivity was accompanied by balance deficits and occurred before onset of overt muscle or bone pathology. Hypersensitivity was not due to hypocalcemia and was actually accelerated by increased dietary calcium. Morphometry of skeletal muscle innervation showed increased numbers of presumptive nociceptor axons (peripherin-positive axons containing calcitonin gene-related peptide), without changes in sympathetic or skeletal muscle motor innervation. Similarly, there was no change in epidermal innervation.
It is of particular note that the hypersensitivity did not deem from a lack of calcium – and that dietary calcium (in this study) actually increased the muscle hypersensitivity.
A similar study was conducted amongst cell cultures, and the result was similar:
In culture, sensory neurons displayed enriched VDR expression in growth cones, and sprouting was regulated by VDR-mediated rapid response signaling pathways, while sympathetic outgrowth was not affected by different concentrations of 1,25-dihydroxyvitamin D.
In a vitamin D-deficient culture scenario, the sensory neurons (pain-sensing) displayed more activation of the vitamin D receptors.
Conclusion:
These findings indicate that vitamin D deficiency can lead to selective alterations in target innervation, resulting in presumptive nociceptor hyperinnervation of skeletal muscle, which in turn is likely to contribute to muscular hypersensitivity and pain.
 Are you getting enough vitamin D? If you need supplements, we recommend:


360 capsules (GMO-free, Preservative-free, Soy-free, USP Grade Natural Vitamin D in Organic Olive Oil). Click link or image to learn more.
Relevant links:
– D-ribose treatment for Fibromyalgia, ME and Chronic Fatigue Syndrome
References:
Taque et al (2011). Vitamin D deficiency promotes skeletal muscle hypersensitivity and sensory hyperinnervation. Available online: http://www.ncbi.nlm.nih.gov/pubmed/21957236
https://usercontent.one/wp/www.vondt.net/wp-content/uploads/perineural-wikimedia-commons.jpg?media=1691238442
213
320
Vondtklinikkene - Tverrfaglig Helse
https://usercontent.one/wp/www.vondt.net/wp-content/uploads/logo-website.png?media=1691238442
Vondtklinikkene - Tverrfaglig Helse
2013-12-17 18:44:21
2013-12-17 18:52:03
Vitamin D deficiency may cause increased muscle pain and sensitivity.