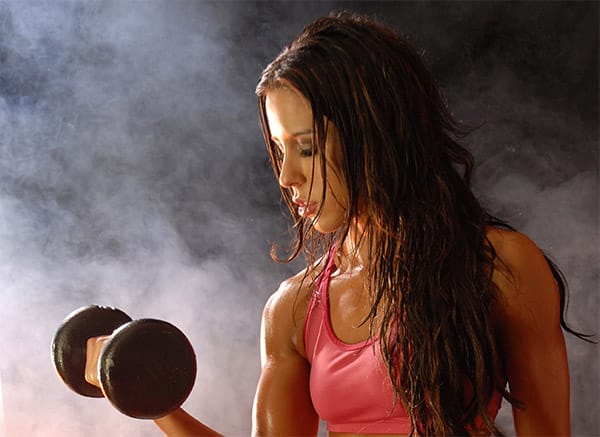 Pain in the back after strength training. Why?
Pain in the back after strength training. Why?
Many get hurt in the back after exercise, especially strength training is a recurring cause of back pain. Here are some of the most common causes, as well as advice and tips on how to avoid back injury when exercising.
Scroll below to see a training video featuring safe low-abdominal core exercises and a hip training program that can be used to build you up after a back injury.
VIDEO: 5 Safe Core Exercises on Therapy Ball (For Exercise After Exercise Injury)
In the video below, you see five of the most effective and gentle back exercises - when it comes to injury prevention and training after a training injury in the back. By avoiding too high abdominal pressure and exposed training positions, we can make sure to build up the core muscles in a safe way - without the risk of training injuries.
Join our family and subscribe to our YouTube channel for free exercise tips, exercise programs and health knowledge. Welcome!
VIDEO: 10 Strength Exercises for the Hips
Many people forget to train their hips - and therefore suffer a training injury when they throw themselves into a deadlift or squat with a barbell. It is the hips that allow the correct back position and stability when you perform these exercises. Therefore, you should learn from old sins and make sure that you also include hip training in your exercise program.
Below you will see a hip program with ten exercises that can strengthen your hips and reduce the pressure on your back.
Did you enjoy the videos? If you took advantage of them, we would really appreciate you subscribing to our YouTube channel and giving us a thumbs up on social media. It means a lot to us. Thank you very much!
What is pain?
Pain is the body's way of saying that you have injured yourself or are about to hurt you. This is an indication that you are doing something wrong. Not listening to the body's pain signals is really asking for trouble, as this is its only way of communicating that something is wrong.
This applies to pain and aches all over the body, not just back pain. If you do not take the pain signals seriously, it can lead to long-term problems, and you risk the pain becoming chronic. Naturally, there is a difference between tenderness and pain - most of us can tell the difference between the two.
Treatment and specific training guidance from a musculoskeletal expert (physiotherapist, chiropractor or manual therapist) is often advised to overcome the problem.
The treatment will target and treat dysfunctions in the muscles and joints, which in turn will reduce the incidence of pain. When the pain is attenuated, it is necessary to weed out the cause of the problem - maybe you have a slightly bad posture that leads to some muscles and joints being overloaded? Or maybe you do not perform the exercises in an ergonomically good way?
Causes of back pain during exercise
There are several different reasons for getting back pain during strength training. Some of the more common ones include:
'Buckling'
This is actually an English term for mathematical instability that will lead to failure, but the word has become more and more common in gyms as well.
It is based on its original meaning and simply indicates that poor ergonomic performance will lead to failure and ultimately total failure of the involved muscles and joints.
A good (read: bad) example of this is poorly executed ground lift where the person loses the natural curve of the lower back, as well as neutral spine / abdominal brace, in the execution and then receives an overload aimed at the lower back muscle, joints and maybe even the disc.
Overload - "Too much, too early"
Perhaps the most common cause of exercise-related injuries. We will all be as strong as possible in the shortest possible time. Unfortunately, the muscles, joints and tendons are not always included in the turns, and so we develop strain injuries such as muscle twitches, tendon inflammation and joint dysfunctions.
Tips on how to avoid back pain during exercise
Get help at the beginning to train properly: When you start a training program, it is essential that you get a training program that matches your current training, both in terms of exercises and intensity. Therefore, it is recommended that you contact a personal trainer or musculoskeletal expert (physical therapist, chiropractor, manual therapist) who can help you set up a training program that suits you.
Write training journal: Bringing down your training results will give you both more motivation and better results.
Practice the neutral spine / abdominal brace principle: This technique will help you to avoid damage during larger lifts and the like. This is accomplished by having the back in the correct curve (neutral back curve) while tightening the abdominal muscles, thus protecting the intervertebral discs in the back and distributing the load on the core muscles.
Self-treatment: What can I do even for muscle and joint pain?
1. General exercise, specific exercise, stretching and activity are recommended, but stay within the pain limit. Two walks a day of 20-40 minutes make good for the whole body and sore muscles.
2. Trigger point / massage balls we strongly recommend - they come in different sizes so you can hit well even on all parts of the body. There is no better self help than this! We recommend the following (click the image below) - which is a complete set of 5 trigger point / massage balls in different sizes:
3. Training: Specific training with training tricks of various opponents (such as this complete set of 6 knits of different resistance) can help you train strength and function. Knit training often involves more specific training, which in turn can lead to more effective injury prevention and pain reduction.
4. Pain Relief - Cooling: Biofreeze is a natural product that can relieve pain by cooling the area gently. Cooling is especially recommended when the pain is very severe. When they have calmed down then heat treatment is recommended - it is therefore advisable to have both cooling and heating available.
5. Pain Relief - Heating: Warming up tight muscles can increase blood circulation and reduce pain. We recommend the following reusable hot / cold gasket (click here to read more about it) - which can be used both for cooling (can be frozen) and for heating (can be heated in the microwave).
Recommended products for pain relief for muscle and joint pain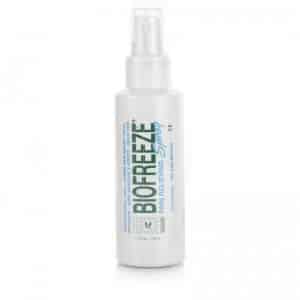 Biofreeze (Cold / cryotherapy)
Click above to proceed to the next page.
Follow Vondt.net on YOUTUBE
(Follow and comment if you want us to make a video with specific exercises or elaborations for exactly YOUR issues)
Follow Vondt.net on FACEBOOK
(We try to respond to all messages and questions within 24-48 hours. We can also help you interpret MRI responses and the like.)
- If you have questions about this topic, then it is great if you ask these in the comments section below.
https://usercontent.one/wp/www.vondt.net/wp-content/uploads/Styrketrening-Foto-av-Wikimedia-Commons.jpg?media=1648573622
437
600
hurt
https://usercontent.one/wp/www.vondt.net/wp-content/uploads/logo-website.png?media=1648573622
hurt
2014-11-18 16:52:39
2019-02-24 21:03:10
Pain in the back after strength training. Why?