THE PAIN CLINICS
- Our Vision? We Always Work To Be The Best Public Authorized Healthcare Professional On Muscles, Tendons And Joints
VondtKlinikkene is an ever-growing professional network of clinics with a desire to always have uniquely high competence in assessment, treatment and training. In the list below you will find more information about our associated clinics, as well as partners. Our vision is for you to feel confident that you are getting the best patient experience provided by publicly authorized healthcare professionals with specialist expertise in muscles, tendons and joints.
Oslo
Cecilie Thoresens vei 17, 1153 Oslo (Lambertseter Senter - Helsehuset)
www.lambertseterkiropraktorsenter.no
Viken
Wergelands Gate 5, 2080 Eidsvoll (Sundet)
www.eidsvollkiropraktorsenter.no
Gladbakkvegen 1, 2070 Råholt (AMFI - Helsehuset)
www.raaholtkiropraktorsenter.no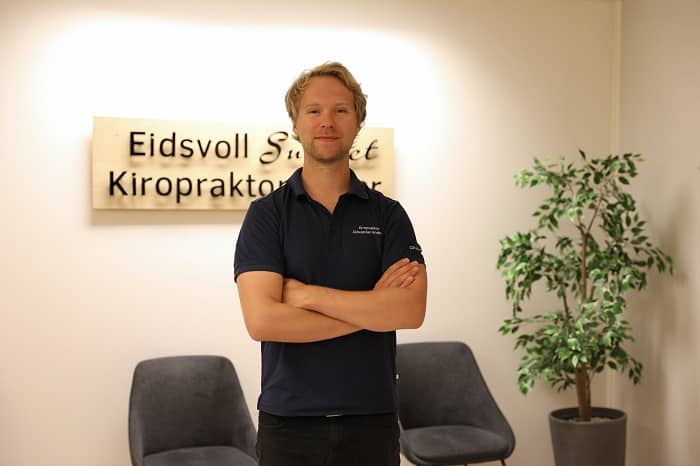 Hi, my name is Alexander Andorff. Authorized chiropractor and biomechanical rehabilitation therapist.
I am the editor-in-chief of Vondt.net and Vondtklinikkene - and work at Lambertseter Chiropractor Center and Physiotherapy. As a modern primary contact in musculoskeletal disorders, it is a real pleasure to help patients return to a better everyday life.
A comprehensive study and modern approach to treatment are the core values ​​for the Pain Clinics - and our partners. We work closely with medical specialists and GPs to optimize the results. In this way, we can give many an even better and safer patient experience. Our core values ​​consist of 4 main points:
Individualized Study

Modern, Evidence-Based Treatment

The Patient in Focus - Always

Results Through High Competence
With over 85000 followers on social media, as well as close to 15 million visitors a year (as of March 2022), it is also not surprising to many that we respond daily to inquiries about recommended therapists across the country if it is geographically difficult to reach us. From time to time we receive so many questions that it can be difficult to answer them all, and that is precisely why we have created this section - where we will gradually, in addition to our own affiliated clinics, add our recommendations within specially recommended publicly authorized health professionals in your immediate area.
Patient: Book Time For Your Muscle And Joint Ailments?
If you want to read more about the clinics or to book an appointment, you can click on the links above. Appointments are made on the respective websites of the clinics. Feel free to contact us if you have questions or the like.
Physiotherapist or Chiropractor: Work with us?
Our clinics can point to good social cohesion, busy patient lists, good earning opportunities and a great platform for learning. We are always looking for skilled professionals - and often have opportunities even though we usually do not need to post job positions due to people applying unsolicited. The pain clinics have a particular focus on modern chiropractic and physiotherapy, but we are also very interested in hearing from naprapaths, osteopaths and masseuses. To contact us, we ask that you send a direct message to one of the above clinics. We look forward to hearing from you. Press the button below or here to view vacant advertised positions.