Here are 6 signs and symptoms of brain cancer which allows you to recognize the condition at an early stage and get the right treatment. An early diagnosis is very important in order to prevent the development of cancer. None of these signs on their own means that you have brain cancer, but if you experience more of the symptoms, we recommend that you contact the emergency room or your GP for a consultation. Do you have input? Feel free to use the comment field or contact us at Facebook or YouTube.
Symptoms of brain cancer can be both specific and more general. Please note that this list does not contain all possible symptoms and may also be due to causes other than tumor or brain cancer.
A general symptom of a tumor in the brain can involve severe headaches that are not experienced as "normal headaches". The headache often gets worse with activity and early in the morning. Also keep an eye on whether the headaches occur more often and gradually worsen.
Common cause: The most common cause of headaches is dysfunction in muscles and joints - often caused by too much repetitive work, too little movement in everyday life and a lot of stress. Seek examination by a chiropractor or physiotherapist if you suffer from regular headaches.
2. Motor seizures / uncontrolled movements
Sudden twitching and movement of the muscles. Also called convulsions. People may experience various forms of seizures.
People who are affected can experience nausea and vomiting without a good explanation for this - such as illness. As the condition worsens, it can also occur more often.
4. Balance problems and dizziness
Felt unsteady and as if everything was spinning around you? People with brain cancer more often feel dizzy, light-headed and as if they are unable to coordinate themselves.
Normal causes: Increased age can result in poorer balance and higher rates of dizziness. We therefore recommend that you exercise balance regularly.
People who are affected will be able to experience changes in sight, hearing, feeling and the sense of smell.
Do you feel constantly tired? Fatigue and chronic fatigue can occur when the body is affected by illness or a diagnosis, but can also be caused by general conditions such as depression and stress.
Other symptoms may include light sensitivity, cold hands and feet, rapid breathing and seizures. More specific symptoms may occur with special forms of brain cancer.
What can you do if you have brain cancer?
- Brain cancer can be a life-threatening condition - and can, as is well known, occur in both benign and malignant form. If you suspect that you have this diagnosis, please contact the emergency room or your GP as soon as possible for further investigation and treatment.
POPULAR ARTICLE: - New treatment for Alzheimer's can restore full memory function!
Feel free to share this article with colleagues, friends and acquaintances. If you want more information or the like, we ask you like and get in touch via get Facebook page here (in Danish). If you have any questions, it's just to contact us (completely free).
Get treatment now - don't wait: Get help from a clinician to find the cause. It is only in this way that you can take the right steps to get rid of the problem. A clinician can assist with treatment, dietary advice, customized exercises and stretching, as well as ergonomic advice to provide both functional improvement and symptom relief. Remember you can ask us (anonymously if you wish) and our clinicians free of charge if needed.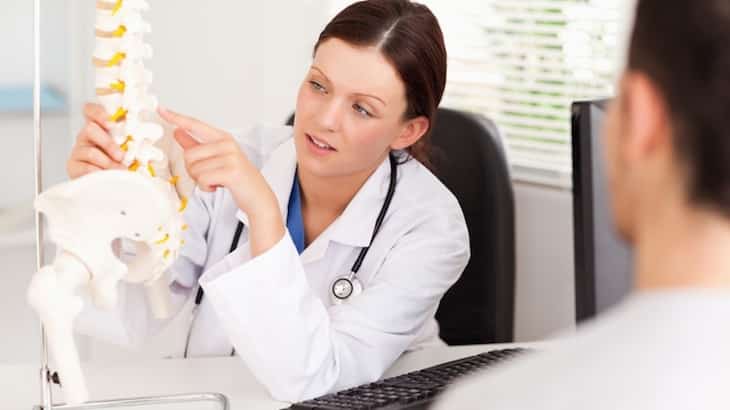 Did you know: - Cold treatment can give pain relief to sore joints and muscles? Blue. Biofreeze (you can order it here), which consists mainly of natural products, is a popular product. Contact us today via our Facebook page, then we can answer any questions you may have.
Also read: - 8 Exercises for Bad Knees
Also read: - Is it tendonitis or tendon INJURY?
Also read: - 5 Good Exercises Against Sciatica
Follow Vondt.net on YOUTUBE
(Follow and comment if you want us to make a video with specific exercises or elaborations for exactly YOUR issues)
Follow Vondt.net on FACEBOOK
(We try to respond to all messages and questions within 24-48 hours. We can also help you interpret MRI responses and the like.)
https://usercontent.one/wp/www.vondt.net/wp-content/uploads/hjernekreft.jpg?media=1648573622
400
700
hurt
https://usercontent.one/wp/www.vondt.net/wp-content/uploads/logo-website.png?media=1648573622
hurt
2016-08-21 10:10:05
2022-03-18 17:27:52
6 Signs and Symptoms of Brain Cancer