Are you affected by COPD (Chronic Obstructive Pulmonary Disease)? Here are 6 exercises that can help increase chest and chest mobility, as well as provide symptom relief. Exercise should be tailored to your daily routine. Please share. Clinical treatment may be required in combination with training for optimal recovery. These 6 exercises have a particular focus on increasing mobility and flexibility. Feel free to contact us on our Facebook page or Youtube if you have input or comments.
In combination with these exercises we recommend that you adapt your daily exercise, for example in the form of customized walks in rough terrain or swimming in a hot water pool. If you already have a proven diagnosis, we recommend that you check with your clinician (physician, chiropractor, physiotherapist or similar) whether these exercises are suitable for you.
1. Nordic Walking / Walking with Spells
Nordic Walking is an excellent form of exercise that mobilizes the chest and improves lung function.
With Nordic Walking, it is important to follow your own pace and take into account your own health situation. We recommend that you walk at around 50% of what you feel you could push yourself to and that you start with leisurely walks of around 10-20 minutes - before gradually increasing as you feel your form improve.
Easy side mobilization in supine position
An exercise that mobilizes the back and stretches nearby muscles. Should be performed with caution and with quiet, controlled movements.
Starting Position: Lie on your back - preferably on a training mat with a pillow for the headrest. Keep your arms straight out to the side and then pull both legs towards you. Try to relax your upper body as you do the exercise.
execution: Let your knees fall slowly from side to side while keeping your pelvis naturally - make sure both shoulders are kept in contact with the ground. Do the exercise with gentle movements and hold the position for about 5-10 seconds before moving slowly to the other side.
A mobilization exercise for shoulders, neck and chest.
Extend your arms to the side and draw large circles in the air by moving your outstretched arms in increasing circles. Repeat the exercise with 20 repetitions over 2 sets - before drawing the circles the opposite way afterwards.
The cat camel exercise is a nice and nice mobilization exercise that gives more movement to the entire spine. It stretches and gives more flexibility to the back, chest and neck. It is a fantastic exercise for those who need to loosen stiffness in the neck and back. Start standing on all fours, then lower your back slowly to the floor before slowly, but firmly pushing your back toward the ceiling. Repeat the exercise for 8-10 reps over 3-4 sets.
5. Back bend of the neck and thoracic spine
Sit with your knees under you and put your arms behind you. Then bend the upper back and neck backwards while pulling the shoulder blades together. You should then feel that it stretches between the shoulder blades and towards the transition of the neck. This is a very good exercise for you who are struggling with 'weariness' feeling within the shoulder blades and neck.
Hold the exercise for 3 times 60 seconds for maximum effect. Usually 2-3 times a day.
Stand on your knees and let your body fall forward with outstretched arms. Rest your head against the ground and stretch your arms in front of you until you feel a slight stretch in the transition to the neck and upper back. Performs 3-4 sets of 30 seconds duration.
These are fine exercises that should preferably be done daily for maximum effect - but we know that hectic weekdays do not always allow this, so we also "accept" if you can do it every other day.

Tip: Foam roller for more chest movement
Foam roll can be a useful and good tool for mobilizing the joints and muscles of the chest - which in turn promotes better movement in a stiff and sore neck. Good tip for those who need to "dissolve" a bit. For maximum effect we recommend this foam roller (click here - opens in new window) from Epitomy.

Relevant product - Foam roller:

Summary:
Here are 6 exercises adapted for those with COPD (Chronic Obstructive Pulmonary Disease). Exercises and exercises that can contribute to more mobility in the chest and thoracic spine. The training should be adapted to the fluctuations of your medical history, daily form and health history.
Recommended products for exercise:

Perform Better Workout (Yellow - Light)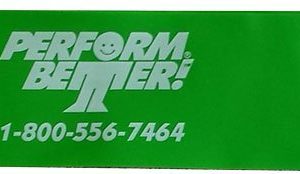 Perform Better Workout (Green - Medium)
- Use discount code Bad2016 for 10% off!
Feel free to contact us at YouTube or Facebook if you have any questions or similar regarding exercise or your muscle and joint problems.
Also read: - What You Should Know About Tendonitis
Also read: - AU! Is it Late Inflammation or Late Injury? (Did you know that the two have two vastly different treatments?)
Also read: - 8 good advice and measures against sciatica and sciatica
Popular article: - New Alzheimer's treatment restores full memory function!
Also read: - 4 Clothes Exercises against Stiff Back
Did you know: - Cold treatment can give pain relief to sore joints and muscles? Blue. Biofreeze (you can order it here), which consists mainly of natural products, is a popular product. Contact us today via our Facebook page if you have questions or need recommendations.
- Do you want more information or have questions? Ask our qualified health care provider directly (free of charge) via oursFacebook Page or via our "ASK - GET ANSWER!"-column.
VONDT.net - Please invite your friends to like our site:
We are one free service where Ola and Kari Nordmann can answer their questions about musculoskeletal health problems - completely anonymously if they want to.
Please support our work by following us and sharing our articles on social media:
- Please follow Vondt.net on YOUTUBE
(Follow and comment if you want us to make a video with specific exercises or elaborations for exactly YOUR issues)
- Please follow Vondt.net on FACEBOOK
(We attempt to respond to all messages and questions within 24 hours. You choose whether you want answers from a chiropractor, animal chiropractor, physiotherapist, physical therapist with continuing education in therapy, physician or nurse. We can also help you tell you which exercises that fits your problem, help you find recommended therapists, interpret MRI answers and similar issues. Contact us today for a friendly call)
Images: Wikimedia Commons 2.0, Creative Commons, Freestockphotos and submitted reader contributions.
https://www.vondt.net/wp-content/uploads/Nordic-walking-gange-med-staver.jpg
600
1200
hurt
https://www.vondt.net/wp-content/uploads/logo-website.png
hurt
2017-03-16 16:57:13
2017-03-16 17:06:37
6 Exercises against COPD (Chronic Obstructive Pulmonary Disease)